Which stands out when Comparing Top UAE Online Shopping Sites?
Most people and investors trust the UAE platform as it attracts and meets thousands and thousands of demands, not only as investors but also as consumers. So, just keep in mind while you are deeming inside the field that you are in a place where you will find creativity and passion, so you have to spend all of your effort to rise among all of those who have proven themselves in that field.


Exposing Magnificence: Which UAE Online Shopping Site Stands Out?

It might be difficult to navigate the many e-commerce platforms in the United Arab Emirates' ever-changing online purchasing scene. The selections appear endless, ranging from grocery and home items to gadgets and fashion. As customers, we long for a reliable, convenient, and varied shopping experience. To determine which of the numerous online retailers in the UAE really stands out in the crowded industry, we analyze and contrast a few of the best ones in this investigation.


RedTag: Inexpensive Style Right at Your Fingertips
RedTag sets themselves apart by providing reasonably priced clothing without sacrificing style. RedTag is a clothing specialty store that offers a wide range of dresses and other items to suit a variety of tastes and events. Customers who are concerned about fashion will find the site particularly appealing due to its affordability and dedication to diversity.
What Makes RedTag Unique:
Affordably Vast Selection: RedTag makes sure that stylish people may stay up to date without going over budget by providing a wide selection of dresses at reasonable costs.
Frequent Updates: Users can explore the newest fashion trends as the platform regularly adds the newest fashions to its inventory.
 

Noon: The Native Powerhouse
Often referred to as the "Amazon of the Middle East," Noon has become a well-known domestic e-commerce behemoth very rapidly. Noon was founded with the intention of serving the Arab market exclusively. It provides a comprehensive product selection, low prices, and an easy-to-use interface. As a one-stop shop for everything from food to electronics to beauty and fashion, Noon bills itself as an online marketplace.
What Makes Noon Unique:
Noon Daily: By giving consumers access to fresh produce, household goods, and more, the platform's grocery delivery service, Noon Daily, increases the convenience factor.
special Collaborations: Noon offers consumers distinctive shopping experiences by working with international companies and occasionally announcing special releases and discounts.




Namshi: Cutting Edge & Pioneering
Namshi is the main player in terms of fashion. Namshi is a devoted online fashion destination that prides itself on offering the newest fashions in apparel, accessories, and footwear. Namshi has made a name for itself in the fashion e-commerce market thanks to its quick delivery times and dedication to client happiness.
What Makes Namshi Unique:
Fashion-Forward Curation: Namshi is a go-to resource for anyone wishing to update their wardrobe with the newest looks because of its concentration on keeping ahead of fashion trends.
360-Degree View: The website gives users a virtual experience similar to putting on clothing in a physical store by providing a 360-degree view of clothing products.
Souq: The E-commerce Pioneer (Now Amazon.ae)
One of the pioneers of the UAE's e-commerce market is Souq, which is now a member of the Amazon family and has relaunched as Amazon.ae. Thanks to its extensive product selection, affordable prices, and effective delivery services, Amazon.ae has established itself as a household name in the online shopping industry. The platform offers everything from electronics and apparel to home necessities, perfectly fusing Amazon's global expertise with a localized touch.

What Makes Amazon.ae Unique:
Global Variety: Users can browse a wide variety of products from around the world by using Amazon.ae, which gives them access to a global marketplace.
Benefits of Amazon Prime: Since its launch in the United Arab Emirates, Amazon Prime members have access to fast shipping, exclusive offers, and streaming services, among other benefits.
Carrefour UAE: The Multipurpose Supermarket
Carrefour UAE expands its online presence to become a one-stop shop for groceries and more, building on its success in traditional brick-and-mortar shopping. Carrefour UAE's online platform delivers the supermarket experience straight to consumers' screens; the company is well-known for its dedication to quality and client happiness.
What Makes Carrefour UAE Unique:
Wide Range of Grocery Options: For busy customers, Carrefour UAE's online platform serves as a convenient one-stop shop for groceries, fresh produce, and household needs.
Frequent Promotions: The site regularly runs sales and discounts on a variety of goods, which makes it a cost-effective option for those on a tight budget.

In that particular part, I will not be comparing which website is the best in which part, because from my point of view, all of those are the most important elements for shopping in Dubai online that any shopper would be looking for.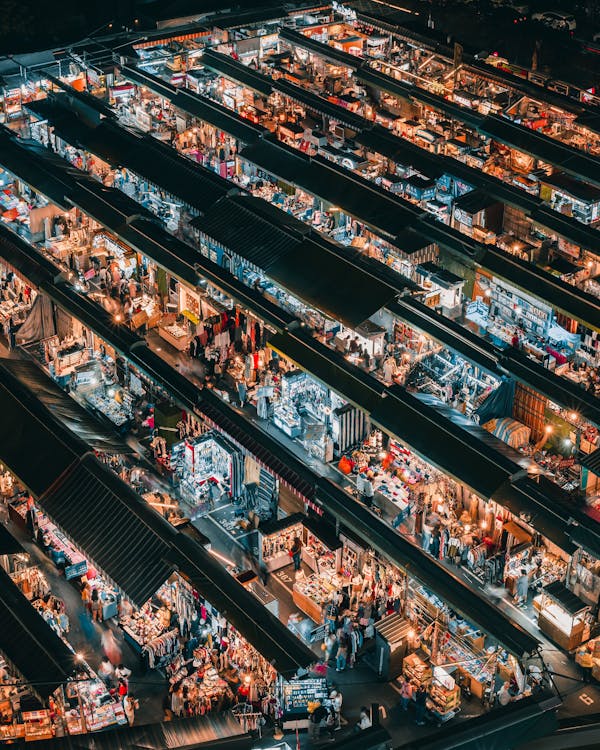 Comparative Evaluation: The Notable Elements
Product Range.
User-Friendly Interface.
Fashion Dominance.
Grocery and Everyday Essentials.
Budget-Friendly Fashion.


Last but not least, It is up to you to decide which online shopping platform best suits your needs and tastes. Amazon.com is the best option if you're looking for an international marketplace with a wide selection of products. Noon is the best local giant, with a wide variety of options. Fashionistas will find Namshi's avant-garde style intriguing, but grocery shoppers may prefer Carrefour UAE's convenience. If your top priority is reasonably priced clothing, RedTag is the platform of choice. Every platform has established a specialty and a distinct set of benefits for users. These platforms are dependable options for a pleasurable online shopping experience, regardless of your preferences for foreign goods, everyday basics, or the newest fashion.